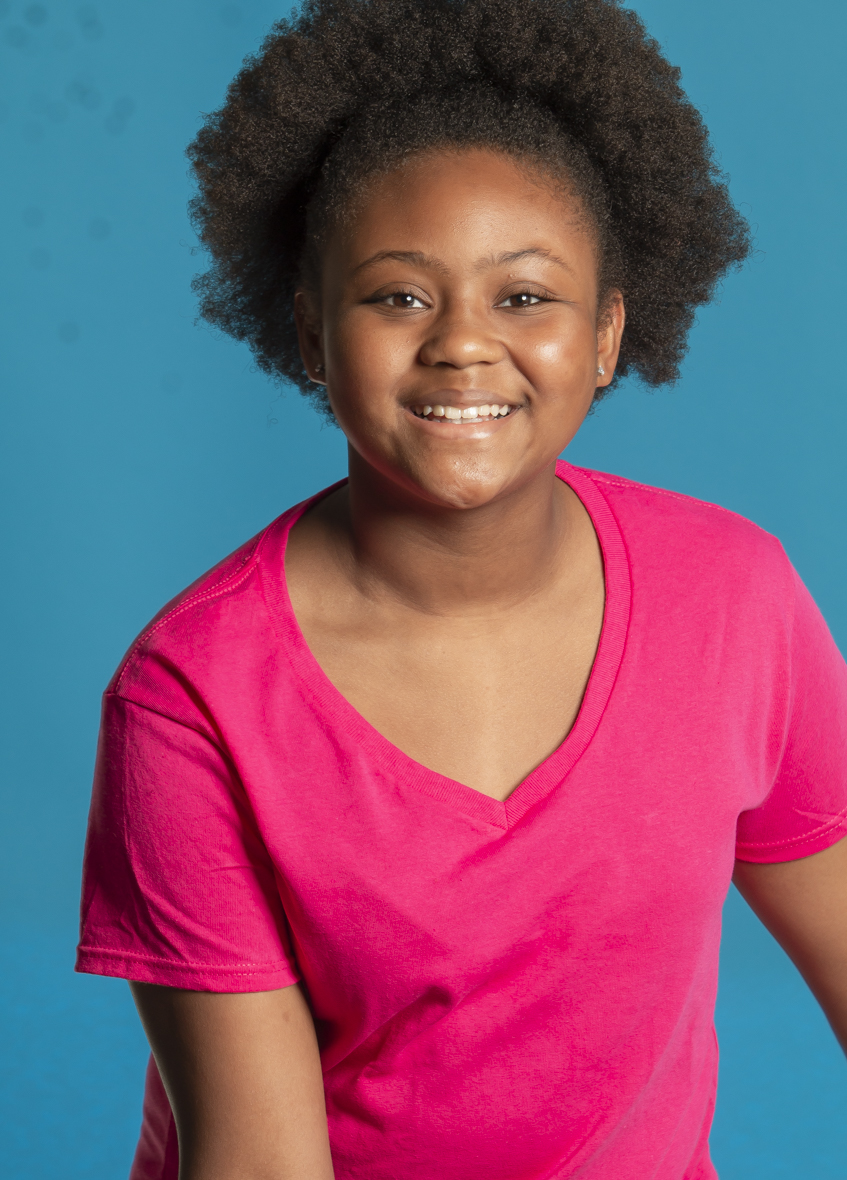 Elouise Hunt is 11 years old and a gifted little performer.  She has been receiving training in acting since the age of 7.  Her training has been in theatrical and commercial techniques.  Some of the classes she has taken include improv training, script analysis, scene study and character development.  Elouise has also taken film-making classes in creating content, script-writing, directing and editing the final cut of a short film.
Some of Elouise's experience in acting have included short films, theatrical productions and commercials.  She has had principal roles in projects like Faceless Shadows, Evergreen, The Girl, Thick & Thin and A Soulful Christmas.  Elouise has had supporting roles in projects like Who Am I, Fab 4, Love Is All It Takes and Saving Nina, The Series.  She was also a co-host on a talk show called Beautiful Me Talk Show on Status Network.  
In addition to acting, Elouise has received vocal training, modeling training and piano training.  She has also received dance training in ballet tap and jazz.  She has been receiving swimming training for almost two years where she is continually mastering different strokes.  Elouise also has a song on SoundCloud called Magic.  Her career goal is to be an actor, singer, content creator and director.  You can expect to see a lot more from Elouise.
Currently, you can follow Elouise on her YouTube Channel at elouisedactorsinger or Instagram at elouise_d_actorsinger.